Afficher les options de partage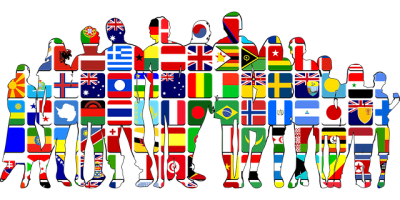 Intermède - Your library network
Intermède brings together 10 public libraries and a library specialising in 'livres d'artistes' - the Manoir des livres (for reference use only, no loans) .
Books are available in different languages, for children and adults.There are also language courses.

Joining Intermède is free
Register once to use all 10 libraries and the online services. With your library card you can
borrow 15 items at a time (including up to 5 'Nouveautés', 1 board game, 1 computer game, 1 game console and 1 e-Reader) and return them to any library in the network. Choose from books, comics and mangas, CDs, DVDs, audiobooks, e-Readers pre-loaded with eBooks etc. Loans last up to 28 days (4 weeks) ;
reserve up to 5 items at a time ;
renew your loans once ('Nouveautés', games, consoles and e-Readers excepted) for another 28 days as long as the items are not reserved by someone else ;
use the Intermède website - available 24/7 - to check and renew your loans, reserve items to pick up in the public library of your choice, suggest a purchase, register for newsletters, discover our latest recommendations and additions to stock, etc.
Join online !
Once validated by the library your temporary registration allows you to reserve items in the online catalogue. Just pick up your card in one of the libraries within the month.
Your membership card is strictly personal and is needed to borrow any item. It is valid for 1 year, renewable upon confirmation of your personal details.

There are 3 membership categories: child 0 to 11yrs (loans limited to the children sections), teen 12 to 17yrs and adult 18yrs+.
Children, teens and protected adults need to return our parental consent form, signed by a parent or legal guardian, to join. For children under 10, the presence of a parent or guardian is required when joining.

If you are late returning documents, your card will automatically be blocked, and you will not be able to borrow or reserve till the last late item is returned.
If you lose or damage a document, the library who owns it will inform you on the modalities of replacement or reimbursement (depending on the type of document).